Bud Spencer & Terence Hill - Slaps And Beans. Dalla demo a Kickstarter
14:10/14:50
Storia del progetto Slaps and Beans (Schiaffi&Fagioli), dalla Spaghetti Western Jam di Indievault, passando per la ricerca dell'ufficialità fino alla campagna Kickstarter. Struttura del gioco, Game design e futura organizzazione del team di sviluppo.
Language: Italian
Level: Beginner
Marco Agricola
Programmer - Trinity Team
Some of my works: My Little Cook Fantasea Nicolas Eymerich: Inquisitor Black Viper: Sophia's Fate She Noire Schiaffi & Fagioli Riot: Civil Unrest Slaps And Beans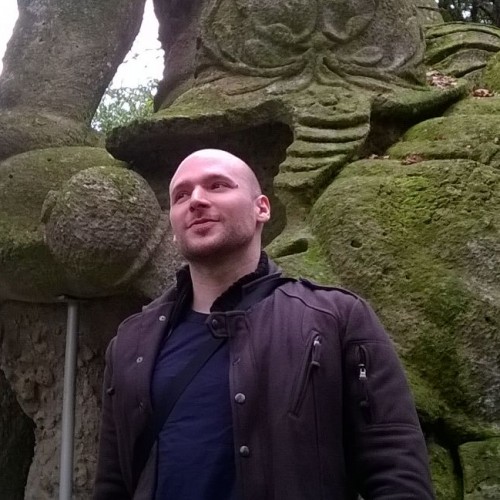 Go to speaker's detail
Gerardo Verna
Programmatore - Trinity Team
Trinity Team è un piccolo team indipendente nato a Ottobre 2015 in occasione della Spaghetti Western Jam e composto da game developers professionisti.
Go to speaker's detail
Fabrizio Zagaglia
Programmer / Graphic - Fabrizio Zagaglia
Programmatore / Grafico 3D - 2D -Giochi pubblicati: -ALBEDO: eyes from outer space ( PC / PS4 / XB1 ) -Giochi pubblicati (conto terzi): -Nicolas Eymerich - The Inquisitor I/II (TiconBlu) -Syder Arcade (Studio Evil) -Jam / Contests: Schiaffi&Fagioli, Master of Clowns, 2001: A time odissey, DoT
Go to speaker's detail