UGIdotNET Meetup
18:30/20:30
In questo meetup presenteremo innanzitutto la community UGIdotNET, il primo User Group Italiano .NET, che ha raggiunto i 15 anni di vita. In seguito, ci dedicheremo a 2 sessioni tecniche: "The Fine Art of Time Travelling" (Andrea Saltarello): un'ora per parlare di CQRS ed Event Sourcing evitando di perderci nelle slide e mostrando invece codice. "Un "actor" (model) per amico" (Alessandro Melchiori): In questa sessione, dopo una introduzione teorica sull'Actor Model, analizzeremo 2 diverse implementazioni disponibili per l'ecosistema .Net: i Reliable Actors di Azure Service Fabric e Akka.NET
Language: Italian
Level: Advanced
Andrea Saltarello
CEO - Managed Designs S.r.l.
Andrea is solution architect and consultant @ Managed Designs, focusing on architecture and methodology topics. As a trainer and speaker, he had several speaking engagements for events and conferences both in Italy and abroad: he is co-author of "MS .NET: Architecting Applications for the Enterprise" by Microsoft Press. In 2001 he co-founded UGIdotNET, the first Italian .NET User Group, of whom he is the President and leader. Andrea is passionate about sports and music, being devoted to Depeche Mode, which he fell in love with since listening to Everything Counts for the first time.
Go to speaker's detail
Alessandro Melchiori
Software developer - CodicePlastico srl
Software craftsman, husband, father, ex-sportsman and inquiring reader. Since I was young I have loved taking apart and reassembling things to understand how they work. Now, this passion has become my job: the step from Lego to software development was small. Finding the best possible solution so that a complex system can work at its best and making it run smoothly are the goals of my work. C#, ESB, MongoDb and Azure make up my survival toolkit and help me cruise through distributed systems and enterprise solutions, with ease.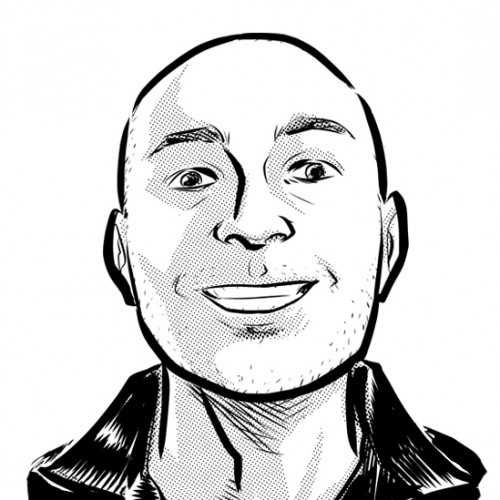 Go to speaker's detail