Human vs Bot: Giocare a Sasso-Carta-Forbici (Lizard-Spock) tra le nuvole
12:30/13:10
In questa sessione vedremo come realizzare un algoritmo intelligente per giocare a morra cinese (e sue varianti) usando Azure Machine Learning e interagire usando un Bot. In particolare vedremo diverse modalità per predire le mosse dell'avversario rilevando e analizzando pattern da una serie storica e utilizzeremo il nuovo Microsoft Bot Framework e i Cognitive Services per creare un Bot per interagire con l'algoritmo di gioco.
Language: Italian
Level: Beginner
Matteo Valoriani
CEO - FifthIngeniunm
Matteo Valoriani worked for two years at Microsoft Italy, but in 2012 he decided to follow his passion for technology and innovation and started a PhD in Computer Science focused on new unconventional technologies and paradigms of interaction. Matteo is recognized as Microsoft Most Valuable Professional for Windows Dev/ Emerging Experiences and he is awarded as Intel Software Innovator for Game Dev and RealSense skills. Since 2014 he founded and lead FifthIngenium, a high-tech company that develops and distributes solution based on Mobile, Cloud and Emerging Technologies.
Go to speaker's detail
Antimo Musone
IT Manager / Architect - Ernst & Young
Co-founder of Fifth Ingenium and IT Manager - Architect at Ernst & Young, I have been worked since 2006 on Design, Development and Delivery of various IT Projects for a variety of business sectors (public, banking, transportation, communications). I'm a computer engineer from the University of Naples, Winner of the International Imagine Cup 2012 Competition, Co-Founder of the FifthElement Project, for years working in IT Enterprises where I gained the knowledge of a variety of technologies: Cloud, Web, Big Data, AI. I spend my free time on traveling and discovering new technological trends.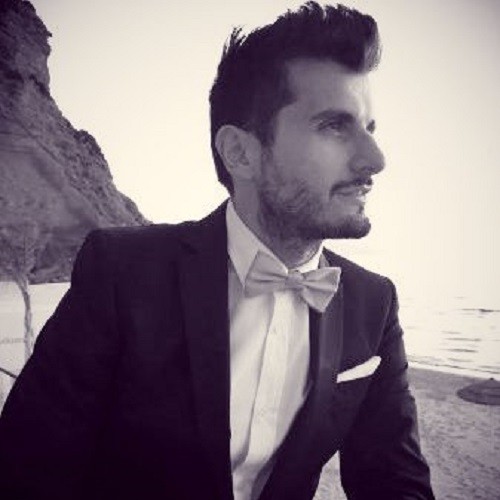 Go to speaker's detail